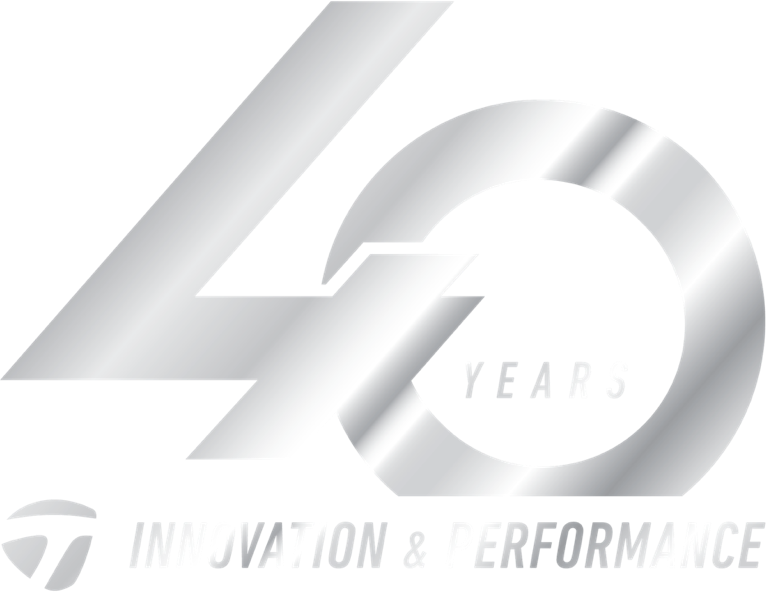 1979년 피츠버그 퍼시몬에서 오리지널 메탈 소재의 우드가 출시되며 골프채의 많은 변화가 시작되었습니다. 테일러메이드는 지난 40년 동안 오리지널 메탈우드 출시 이후, 최고의 퍼포먼스와 혁신적인 기술을 통하여 그 맥을 이어가고 있습니다.
1st Metalwood

Pittsburgh Persimmon | 1979

Launching in 1979, the Pittsburgh Persimmon turned the world of golf equipment on its head with a radical departure from wooden drivers. Sporting a traditional driver shape with metal construction, this driver changed the game of golf forever.

1ST HOLLOW FOAM IRON

TOUR PREFERRED TD IRONS | 1987

These are the original blades that started it all. With a players' look and polymer foam filling, players were delivered distance and forgiveness with a forged, thin topline.

1ST BUBBLE SHAFT

BURNER BUBBLE DRIVER | 1995

5 years in development, the bubble shaft was formally introduced to the world in January, 1995, at the PGA Merchandise Show. A shaft that is wider from the bubble to the tip made the club head much more stable at impact and offered more balance for greater club head speed.

A CLUB FOR EVERY STYLE

300 SERIES DRIVERS | 2000

The 300 Series featured three separate drivers, the 300 Ti, 320 Ti and 360 Ti. Each were designed with different sizes, shapes and weight distributions to optimize a particular player's unique launch conditions and use them to the player's advantage.

1ST RESCUE™/HYBRID

RESCUE MID | 2002

The first ever rescue was introduced to the golf world in 2004, and since then has remained a club favorite in golfers' bags. The club was introduced to allow for easier to hit, high, long shots, from all types of lies.

MOVEABLE WEIGHT TECHNOLOGY

R7 QUAD | 2004

Launching with the R7 Quad Driver, moveable weight technology allowed every player to customize their driver to their games. To this day, it continues to be a tremendous benefit off tee.

PURE ROLL INSERT

ROSSA PUTTERS | 2006

With Pure Roll, the added stability from the increased topspin minimizes the effect of imperfections on the greens. So even if you hit a spike mark, the angular momentum will help keep the ball rolling forward and stay on its intended line more often. The technology has continued to develop over the years and plays a huge role in the performance of TaylorMade putters today.

RADICAL STABILITY

SPIDER PUTTER | 2008

The Spider putter has become a staple on professional tours, and a popular choice for all golfers, but it started with this in 2008. The shape boosts MOI for stable head through the stroke and consistent distance on off-center strikes.

ADJUSTABLE LOFT SLEEVE, 
BIRTH OF THE MODERN DISTANCE IRON

R9 DRIVER, BURNER IRONS | 2009

The R9 driver was the first TaylorMade driver to use Flight Control Technology, a technology still used today, which allowed golfers to change the face angle, lie and loft of the club using a simple wrench. With eight different positions available this made the R9 one of the most adaptable and workable golf clubs.
The thin face and Inverted Cone Technology in the Burner Irons gave them a larger sweet spot, leading to increased ball speed and consistent distance on mishits. These irons helped pave the way for distance irons as we know them today.

5-LAYER TOUR BALL

PENTA TP | 2010

The only 5-layer tour ball is currently dominating the golf world, but it all started here. Each layer is responsible for promoting optimum performance in one of five key areas – driver, long-irons, middle-irons, short-irons and wedge shots in the scoring zone. Complete performance from tee to green, without sacrifice.

VISUAL TECHNOLOGY

R11 | 2011

Utilizing our first white crown, the R11 driver introduced a new level of contrast at address, aiding golfers in lining up great shots.

SPEED POCKET

ROCKETBALLZ FAIRWAY | 2012

The speed pocket on the RocketBallz fairway wood is now a staple among metalwoods and game-improvement irons alike. Lower CG and higher MOI, a true recipe for max performance.

PLAYER'S DISTANCE IRONS

P790 IRONS | 2017

SpeedFoam is injected into the club head in liquid form before it is quickly capped so it can expand within the club, providing increased face support and damping properties that maintain the forged sound and feel that all golfers want.

SPEED INJECTED TWIST FACE

M5/M6 DRIVERS | 2019

Speed Injected Twist Face features a revolutionary process of calibrating every individual head to the threshold of the legal speed limit allowed by the USGA and R&A.